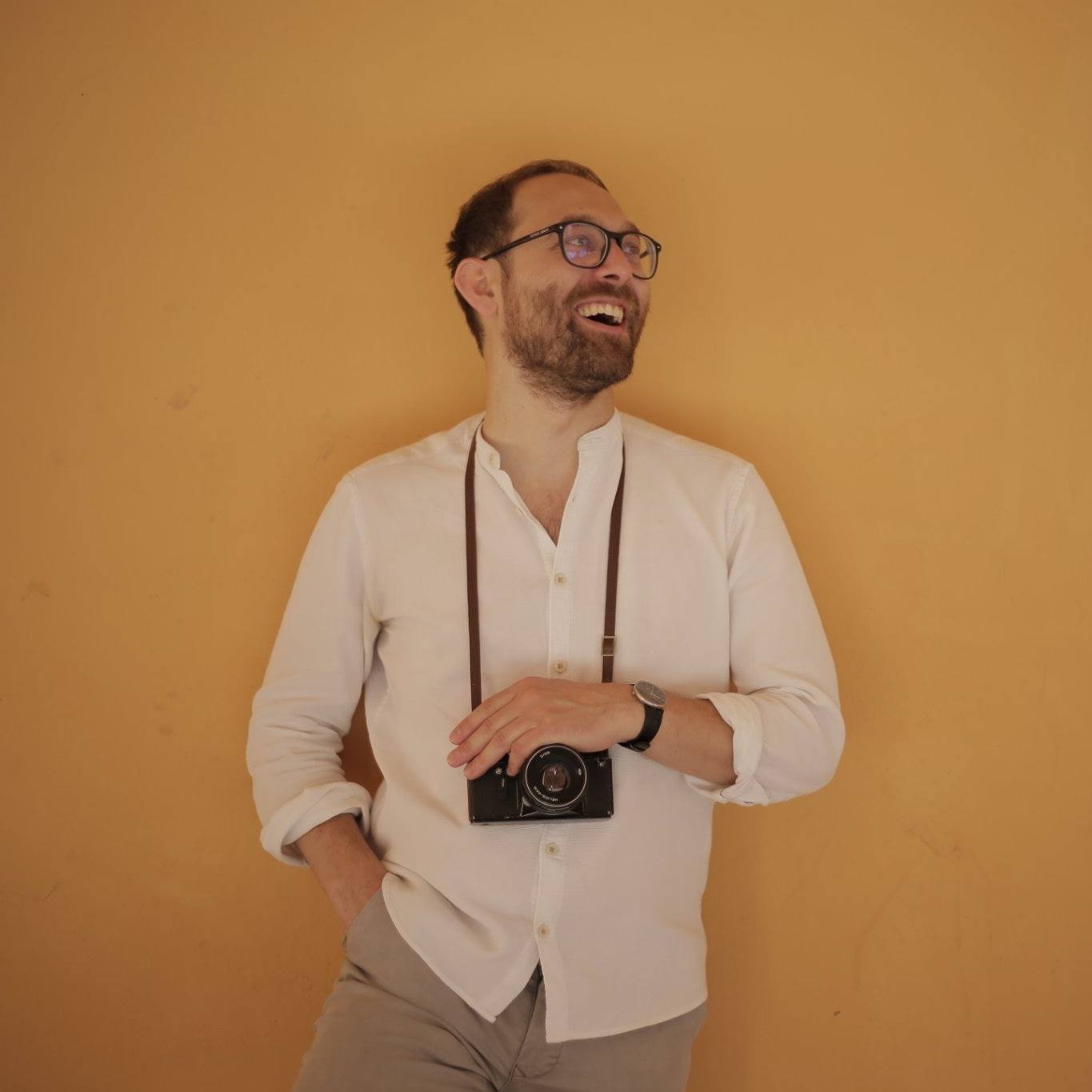 Born in Metz (1988) to an Italo-French father and a German-Italian mother, I grew up in a multicultural family.  Art found its place both in the ornament of the family home and in the lively debates at the the table around the tasty dishes prepared by the Mamma.
At the beginning of my adolescence, I was at first attracted to graffiti. I spent a good few years behind sheets of paper and walls, markers and sprays in hand. As time moved on, however, I found myself abandoning the squats more and more, finding refuge instead in the dark room.
Cinema quickly began to mark the rhythm of my daily life. And it remained so for the duration of my student years. But after making a selection of short films, I came to realise that the kind of lifestyle required to pursue filmmaking was not at all in line with my sense of wanderlust and daily restlessness. Photography was therefore a natural fit. Combining different aspects of my personality, it allows me to express myself in an authentic way.
After a 7 year odyssey in which I lived in cities from all over the old continent, such as: Florence, Brno, Bologna, Berlin and London, I decided to return to Bologna, my city muse, in 2017. This marked a pivotal year which coincided with the beginning of my photographic work.
This website offers a little overview of my photographs. On the menu : street, abstraction, architecture, poetry, metaphysics, black and white, contrast, dynamism…

Enjoy your visit! Peace.